Agriculture Seed Drill Machine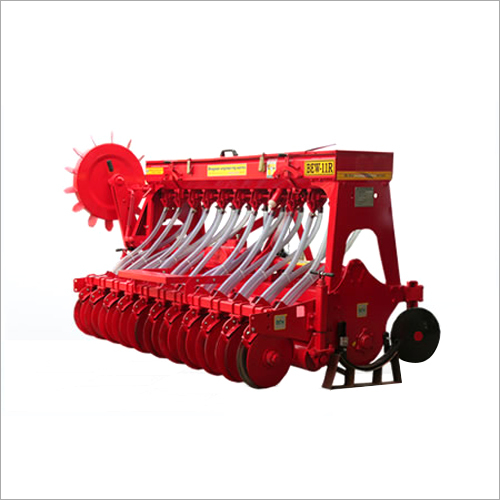 Agriculture Seed Drill Machine
Price And Quantity
Product Specifications
1000 Tons/year

One Season
Product Description
Agriculture Seeder that brought forth by us is approved and tested by ministry of agriculture dept. of government of India to ensure its constant performance, high efficiency, less maintenance and long life. This type of machine is engineered to use for ploughing standing paddy stubble in soil as well as for sowing wheat seeds at the same time at one go. Owing to its strong structure with first-class red color coatings, and perfect dimension, the machine does not get damaged easily for years. Besides, clients can avail our presented Agriculture Seeder in various specifications and models.
FAQs:
Q:What is agriculture seeder used ?
A: An agriculture seeder is used to plant seeds in a field, such as for growing crops like wheat, corn, or soybeans. The seeder can be used to sow seeds directly into the soil or to distribute seeds onto the soil surface for planting.
Q: How does an agriculture seeder work?
A: An agriculture seeder typically consists of a hopper for holding seeds, a metering system for controlling the flow of seeds, and a distribution system for placing the seeds into the soil. The seeder can be attached to a tractor or other vehicle for transportation and maneuverability.
Q: What are the benefits of using an agriculture seeder?
A: Using an agriculture seeder can help farmers to save time and improve the efficiency of planting. Seeders can also help to ensure that seeds are distributed evenly, leading to more consistent plant growth and higher crop yields.