KS Agriculture Leveler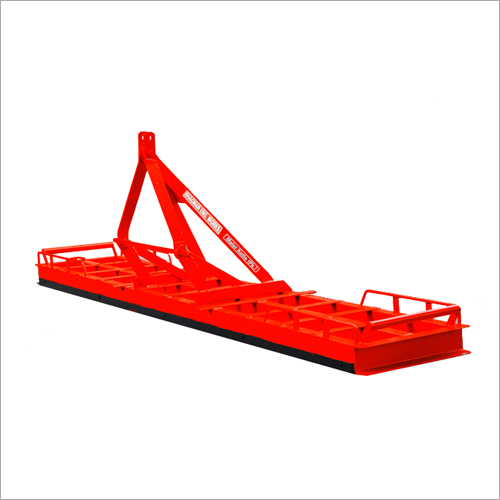 KS Agriculture Leveler
Product Description
KS Agriculture Leveler that introduced by us is a basic agricultural equipment utilized for leveling the land for perfect sowing of crops & seeds. This type of leveler is directly fitted to tractor for ensuring its excellent performance. The proposed farming implement has tremendous impact & break resistance as it is fabricated from the best in grade metal with developed fabrication technology. Thoroughly coated with premium metallic paint, the KS Agriculture Leveler is available in different sizes, finishes, grades and specifications.
FAQs:
Q: What is an agriculture leveler used for?
A: Agriculture leveler is used to level and grade farmland and other types of terrain. It is commonly used to prepare the land for planting, to improve drainage, and to prevent soil erosion.
Q: How does an agriculture leveler work?
A: Agriculture leveler typically consists of a large blade or scraper that is attached to a tractor or other piece of heavy machinery. The blade is used to scrape the soil, leveling it out and removing any high spots or ridges.
Q: What are the benefits of using an agriculture leveler?
A: Using an agriculture leveler can help improve soil quality, reduce soil erosion, and improve drainage. It can also help to increase crop yields and improve the overall productivity of farmland.